Day 9 in Africa
....on to the Cape...

Early was the wakeup call, by six o'clock they fled their beds, rushed through breakfast and off they went to the airport where they gave back the fine coach, that took them so far and served them so well!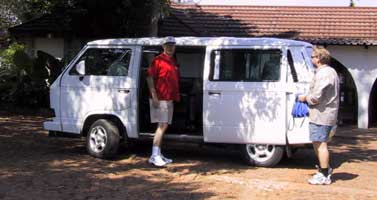 Just a little hop it was down south. In a bit more than two hours the fine south african aviator brought them straight to Cape Town International, where they rented two cars, a bigger for Toothbreak, Mountaineer and Lulu, a smaller for the Ranger Family and Gin. And unexpectedly, they ended first stop at Federal Air, where the Ranger secured a very fine, brandnew Archer 3 for their next day's flying pleasure.
They manned the two cars, after a short biostop for Lulu, and drove them up to Sommerset West, where a surprisingly luxorous hotel - the "Ou Pastorie- was awaiting the guests. Especially the women were surpised by the distinctive taste, the Mountaineer had put into his reservations.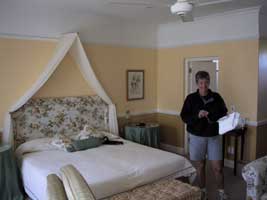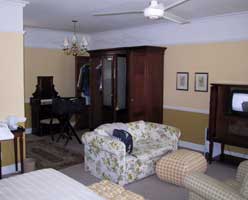 It was to be the resting place for them crew to the rest of their journey, and not so bad a place it was !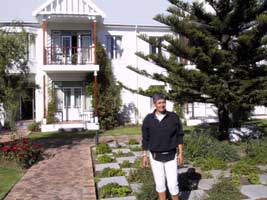 The Rangeress liked it much, and so did the Ranger. While everybody got acquainted to the old Country House, some took it to the pool, some gave it a little rest, and the Mountaineer and Lulu spent the afternoon driving up the countryside to explore Hermanus at the Walker Bay, where they got to see the Whales!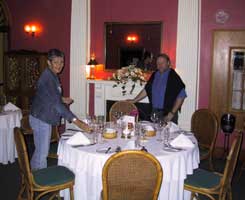 Back at the Ou Pastorie, they joined the crew for a tasty dinner in the house restaurant. The bar had opened, and so the crew sat togehter and ended a relaxed day 9 with a round or two of Gin and Tonic