Day 8 in Africa
...to the air we took..

A fresh morning breeze from the "Indy" got us up in the morning for a wonderful breakfast. It was to be the day of the eagles as we prepared to have a look on the area from above. Them crew split in two pieces, Mountaineer an Gin took it to the air, the rest had a look upon the downtown Durban.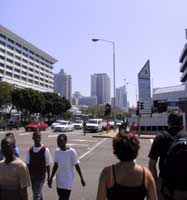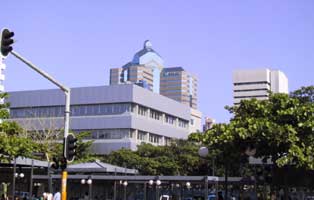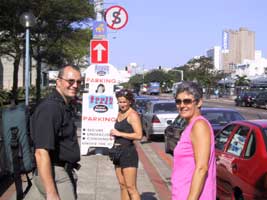 From there half crew went to the shore up north to a place called Blue Lagoon whatching them fishermen having their catch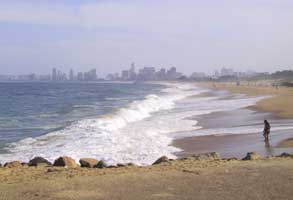 and observing Gin and Mountaineer passing overhead returning to the Airfield.
Which in turn brought us onto the coach and up we drove to the airport, it was going to be our turn! And what a turn it was! Toothbreak brought the bird to the air for the first round way up north to Umhalanga, Shakaskraal
and Zinkwazi Beach, the Rangeress and Ranger in the backseats.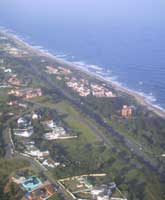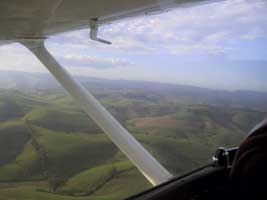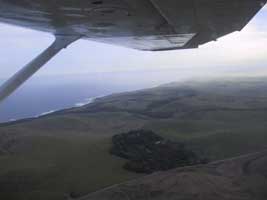 After a safe return they changed seats and the Ranger was in control!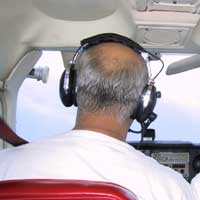 It was already a bit dark outside, when he guided the ship down south passing Durban City, heading for Amanzimtoti, Umbogintwini and Isipingo.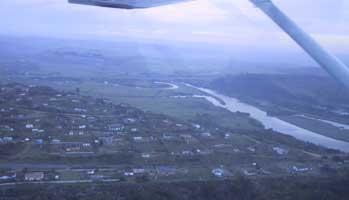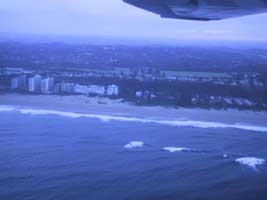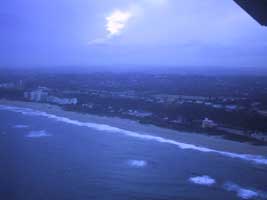 A Thunderstorm forced them crew to head back for the Ranger to execute his first night landing on South African soil! What a day! Exhausted went them crew back to have a nice dinner at the Butcher Boys, just to go to bed early, for the next day was the flight to Cape Town.
As a salut to the Teacheress, who flew with us, we met shorlty before bed to end a long day 8 with a round or two of Gin and Tonic