Day 7 in Africa
way south we go
A rather chilly morning got the crew awake. After breakfast, crew was brought back to them coach, and they left the Game Park. Heading south, dear, leaving Swaziland and crossing border to KwaZulu Natal in South Africa. The officer at the border asked several questions including "Oh, Astiiians, ja shudda know Heitler ?" It was our luck, that the camera had lost power (you know, no electricity in the Game Park). Now, onto Route N2 heading south for Durban City. A long way it was, but the ranger kept the pedal to the metal and the coach flew south...
After short breaks - one lunchstop for all, two bio stops for Lulu, them crew came about Virginia Airport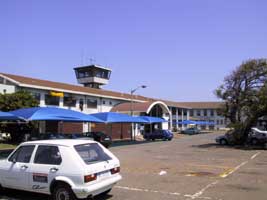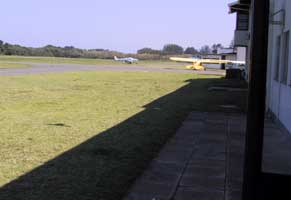 where they immeditaly began securing aeroplanes for the next day's adventure. An old and fucked up C172 they got - better than nothing.
It came about time to look for an Bed & Breakfast so them crew got a rest in luxury, after two nights in the bushes. And what a place they found south of Durban, right at the coast of the Indian Ocean!
The Beethoven B&B for the Rangeress!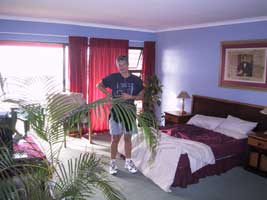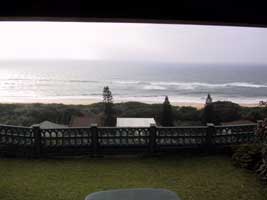 All of them crew had a very long lasting shower, had a phantastic steak at the "Butcher Boys" restaurant, and very tired and exhausted ended a long day 7 with a round or two of Gin and Tonic