Day 6 in Africa
the bush is around you

It had the sound of the bushes and the voices of the animals when the crew where asleep under moscitonets. Gently it took them to adapt to the new housing...
The next morning saw Gin inspecting the shitbox and shower, while the Ranger was testing beds with the Rangeress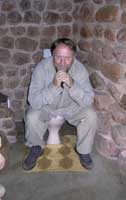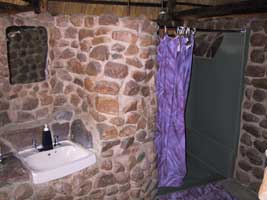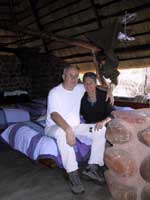 The Rangeress was up early just to be attacked by a giant spider (really 10cm it was!). The Ranger, in a selfless manner, saved heir live!
Finally they took to the Savannah to do an all day Safary. The first to see were the Elephants. A whole family it was!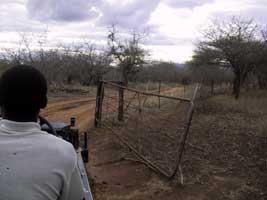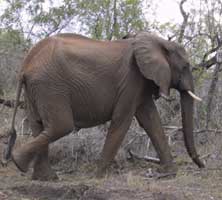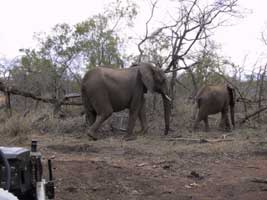 Aand then, almost hidden in the bushes, the big black Rhino,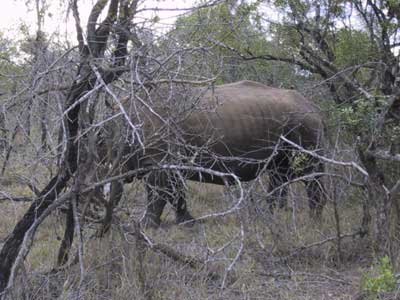 a whole family that was enjoying the mud.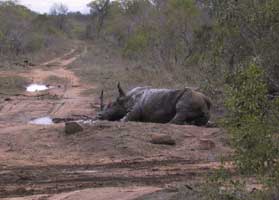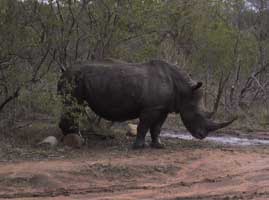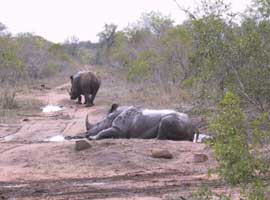 Them Crew had a wonderful walk through the Savanna where they come really close so the animals watched them!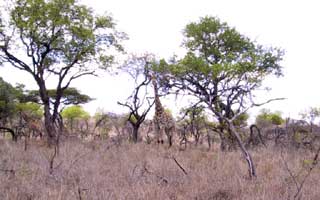 The day ended with the appearance of some strange visitors..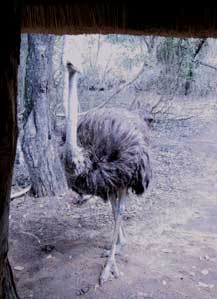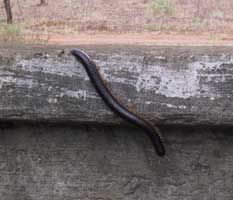 and some very strange food. Tired we mounted the bar, got some cold beer out of the gas driven fridge ( remember no electricity) and ended day 6 with a round or two of Gin and Tonic