Day 5 in Africa
the real adventure ahead!

Shock in the morning! Pavians everywhere!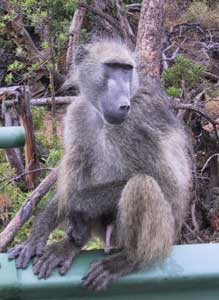 After a very short night, them crew had to hurry. They are waiting in Swaziland for the ultimate adventure. Crew mounted the coach and away they went in high speed, the Ranger at the helm! Ranger drove by Lower Sabie (no Breakfast) and even left the Krüger at Crocodile Bridge, again no Breakfast (just a stop for Lulu).
Several Pavians they passed, crew had some nice beef curry in the Riverside Motel inBig Bend,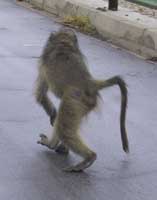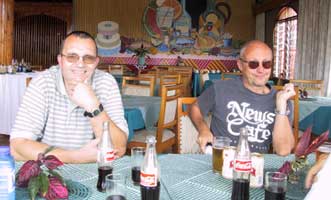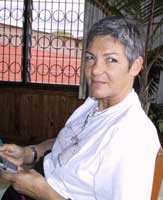 the Rangeress phoneing home a very last time and then:
What a very nice place!
..the entrance to the Mkhaya Game Reserve. Now this was to be the adventure! It started all off with a little Safari...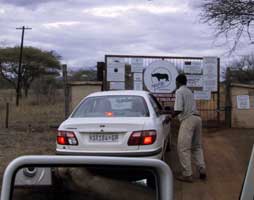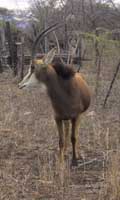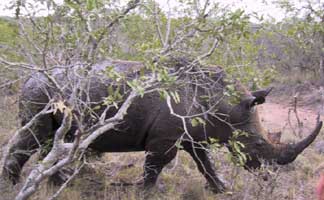 ...in a very comfortable Rover, passing by the Rhino head bones...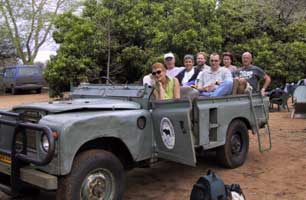 ...until we hit our final quarters for the evening - no electricity!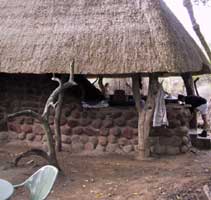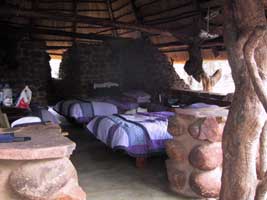 A Candelight Dinner put us in a romantic mood and them crew ended a long day5 with a round or two of Gin and Tonic