Day 3 in Africa
wilderness we are about to join!

The next morning saw them Bimbos washing our coach, while we left quarters. The Rangeress liked the pool very much, but could not swim because of the frosty temperatures...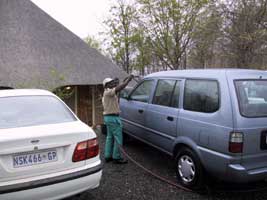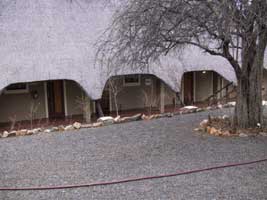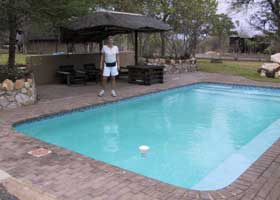 And then they set about to enter the Krüger National Game Park to see this:
And a lot of other animals from different sizes and type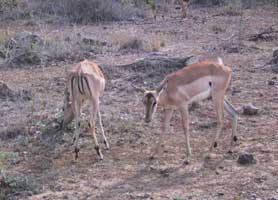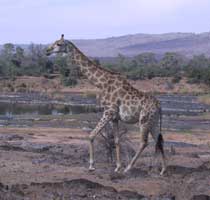 A very slow drive brought them to lunch at Camp Letaba where they got a wonderful view as desert...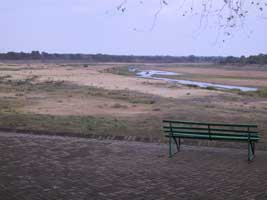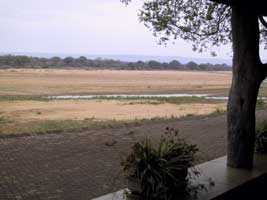 ...from where they quickly moved on to Camp Oliphant just to see more of god's nature.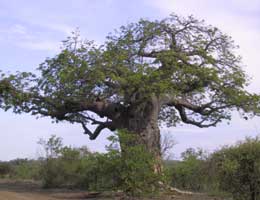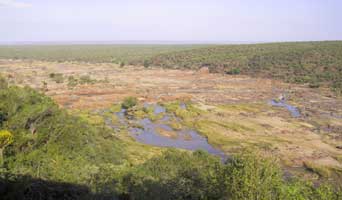 But this was not the end. As hungry hunters they moved on to the final destination for the day - Camp Satara - just to see more of what is hidden between the bushes: Springbocks, Hippos, Krokodiles, Zebras and a horde of Pavians.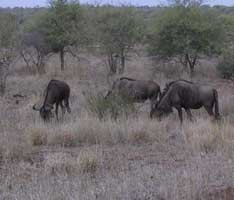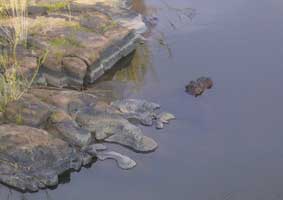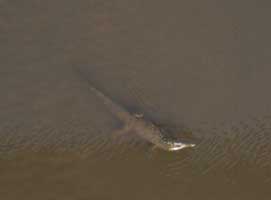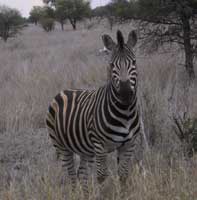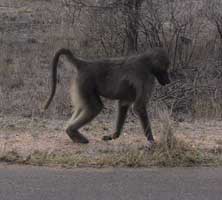 Despite those nice creatures, the Rangeress and Lulu where surprised by an Elephant with five legs - the rare Quintophant....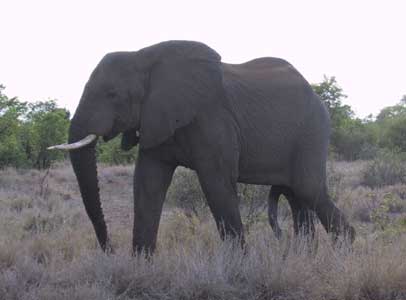 Finally they made it to Camp Satara where they grilled some good Beef for the Ranger.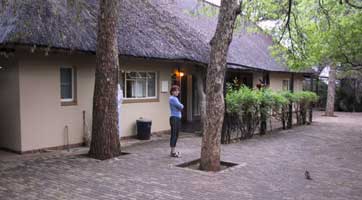 The food was excellent but the weather was not. Sooner or later a fresh brise came in and brought some rain to the countryside. The tired crew ended a long day3 with a round or two of Gin and Tonic