Day 11 in Africa
the day of the mountain

Crew's agony ended after a long deep sleep. They took something to eat in the morning, for they had to take victory over the Table Mountain. A clumsy thing in the middle of Cape Town, 1086 meters high. But the weather was in cooperation with them so they set out for the big climb and dressed accordingly.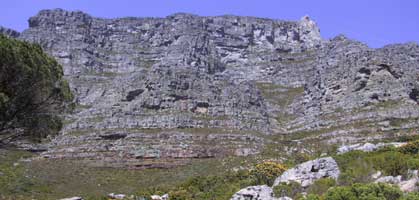 "Not so" , the Ranger said, there is other ways to victory on the mountain. He took the rotary cable car and up it went onto the table!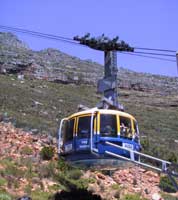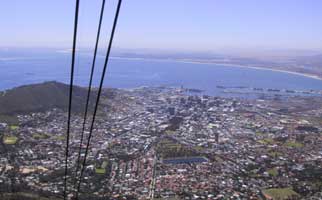 On the way up the Ranger had a phantastic view of Cape Town and the Lions Head.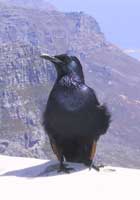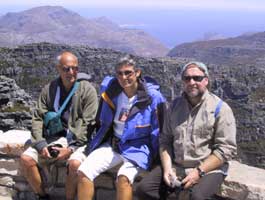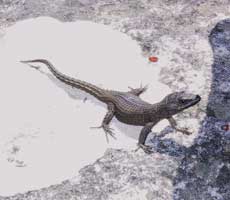 Eventually them crew took victory over the mountain and made it to the top. They were joined by these two little friends, who also made it.
And then they looked from the Indian Ocean

all the way to the Atlantic, yes this must be the "Cape of good Hope".

Having all this wonderful views the Rangeress decided to fly around the Cape with her Ranger, while the others did some resting in the Ou Pastorie.
He mounted again the Archer,
flew his Rangeress according to her desire form the north over Robben Island to the Cape and on to the Karbonkelberg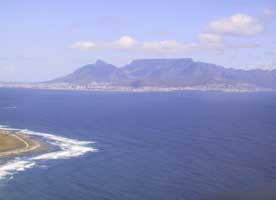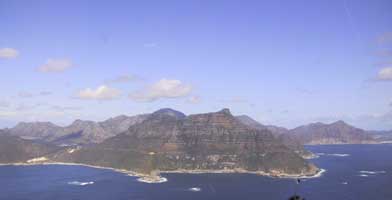 therafter proceeded to Hout Bay and the tip of the Cape of good Hope.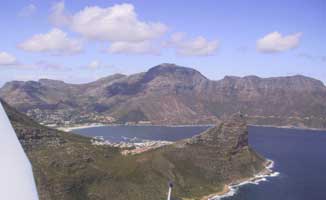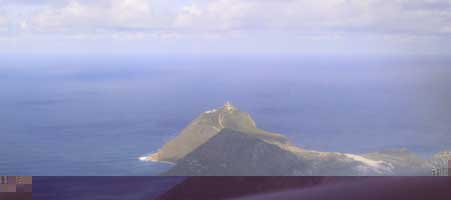 They finally rounded off the day with a touch and go in Cape Town. After that they joined back them crew and it is without shame to announce that them had a wonderful dine in the Volkskombüse at Stellenbosch,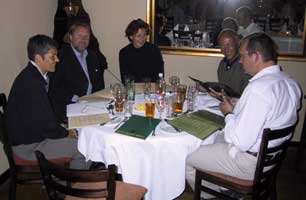 where we left some hours later to head for the bar to end a busy day 11 with a round or two of Gin and Tonic