Day 10 in Africa
...from Whales and Criers...

The next day started with a fresh crew and all faces smiling. A breakfast on the sunny terrace provided power to them crew, so they started off to explore the region. Lulu, Toothbreak and the Mountaineer immediatly did the flying adventure in the morning. A little bumpy it was and Lulu lost half of what she got for breakfast. The others, Gin and the Ranger with his Rangeress drove up the scenic oceanside drive to Hermanus...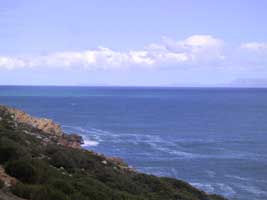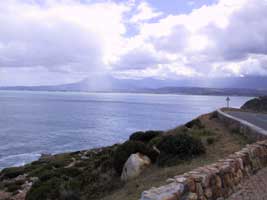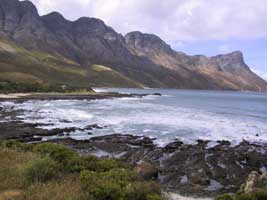 ...a lovely place after the other. They even had to stop to take a breath and look onto the colory flowers on their way...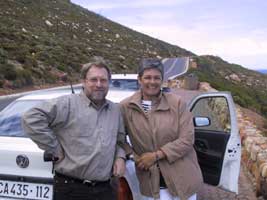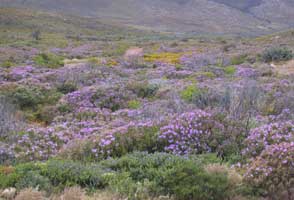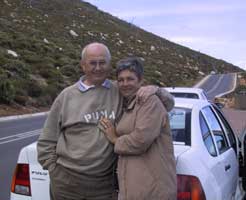 ...and finally they reached this place called Hermanus, where the whales come in since hundred of years and get announced at the Whalestation by the Whale Cryer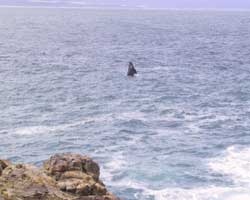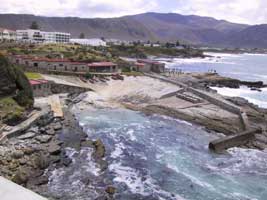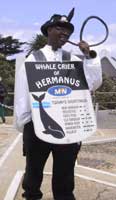 But the day was not over yet. Back they rushed to the airport for the crew's to be exchanged on the Archer. The Rangeress did not like the bumpy weather, so she joined the others to go for a shopping downtown at the Waterfront, while Gin and the Ranger took it to the air. A lovely flight to Stellenbosch it was.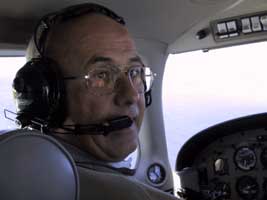 The Ranger took the helm and guided the ship into the blue skies...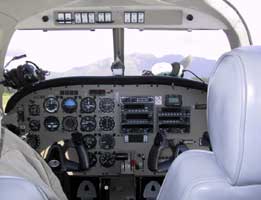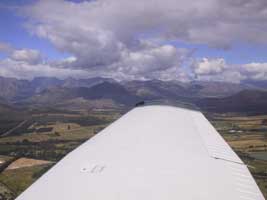 ...one could smell the leather of interiors of this brandnew aeroplane or watch the beautiful scenery of the Bottelary Mountains or the Papegaaiberg. Gin provided for a safe flight back to Cape Town. But still the day was not over yet. The flightcrew had to meet the rest in Kalksbay for a fine dine. On the way down they again encountered several different species of god's creatures.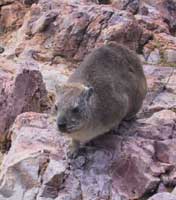 Down in Kalksbay they looked for the restaurant whos name was "Timeless", found it, merged with the rest of them crew and had yet another phantastic dinner and drinks.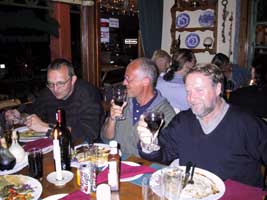 Yes, Gin had a bit too much, look closer...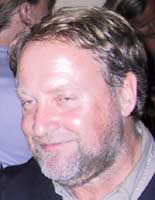 ... but this did not really disturb them crew in ending a hard day 10 as they finished the others before - with a round or two of Gin and Tonic